The New Rules of Divorce - Twelve Secrets to Protecting Your Wealth, Health, and Happiness
By: Jacqueline Newman
The definitive guide to navigating divorce in today's world from one of America's top matrimonial lawyers.
"You can waste vast amounts of money by hiring the wrong lawyer while engaging in a high conflict divorce. Newman shows people the playbook and provides real tactics for breaking up in a more humane fashion."
- Alec Baldwin, actor, producer, New York Times bestselling author
Marriage as we know it in America has changed—and so, too, has divorce. Women are outearning men. Fathers are winning custody battles. Same-sex marriage is law. In this remarkably insightful and clear guide, elite New York City divorce attorney Jacqueline Newman shares her secrets from over two decades in the trenches. This book will help you:
Decide whether you are actually ready to get a divorce
Protect your finances and understand division of assets
Find the right lawyer for your situation
Win the child custody schedule you want
Heal and stay sane in the midst of a disorienting time
Over the course of her career, Newman has implemented her strategies and coached her clients round the clock on how to navigate every aspect of their divorces. Now, in this landmark book, she offers the same tools and tactics to you. Newman also shines a light on the divorce industry where specialists of the trade financially benefit from drawn-out, high conflict cases. "Divorce," she says, "can be simple, even if it is not amicable."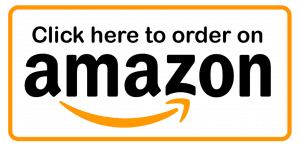 Filled with hard-earned wisdom and a touch of humor, The New Rules of Divorce is an essential read for anyone looking to emerge from their breakup stronger, happier, and secure.
Review
"The New Rules of Divorce" is not a lawyer-substitute. While it's written for a female point-of-view, "change … pronouns as needed given your circumstances." If you're divorcing, and thinking you probably do fine without it, you do not.
- By Terri Schlichenmeyer For The North Platte Telegraph
INDUSTRY THOUGHT LEADERS
DEDICATED TO YOUR SUCCEss
DEDICATED MATRIMONIAL & DIVORCE ATTORNEYS PROTECTING OUR CLIENTS' RIGHTS, ASSETS, & FAMILY
CREATIVE SOLUTIONS TO DIFFICULT & COMPLEX PROBLEMS

All families and marriages are unique - our attorneys take the time to listen to our clients to fully understand the circumstances of their case. Only then do we advise the best legal option for their goals.

PROMPT RESPONSES TO INDIVIDUAL NEEDS AND INQUIRES

Divorce is a time of transition. We understand the emotional and financial stress that clients experience during the divorce process – from day one our team ensures that we provide our clients with prompt feedback so that they are updated on their case every step of the way.

CHOICES AND OPTIONS TAILORED TO EACH CASE

We are one of the only Manhattan divorce law firms offering all three options for divorce: litigation/negotiation, collaborative law, and mediation - providing custom strategies and solutions for our clients.

INDUSTRY THOUGHT LEADERS DEDICATED TO YOUR SUCCESS

Our attorneys provide frequent expert legal commentary for national media outlets and have been quoted in numerous publications including Fox's Business, NBC News, ABC News, CBS News and many more.
READY TO DISCUSS YOUR OPTIONS?
Call 212-466-6015 or fill out the form below to get started.